Details

Hits: 299
"A sweet and absorbing read for young dog lovers." 
~ Anne Stanton
Executive Director, National Writers Series
Details

Hits: 281
"History holds great lessons and truth.  Who better to help us remember and learn than our best friends - dogs. I chuckled throughout. I will look into the eyes of my dogs with renewed respect.  This is a delightful read that can only be made better with a cup of hot chocolate while reading." 
Deb Oetjens Jackson
Old Town Playhouse - Executive Director
Details

Hits: 581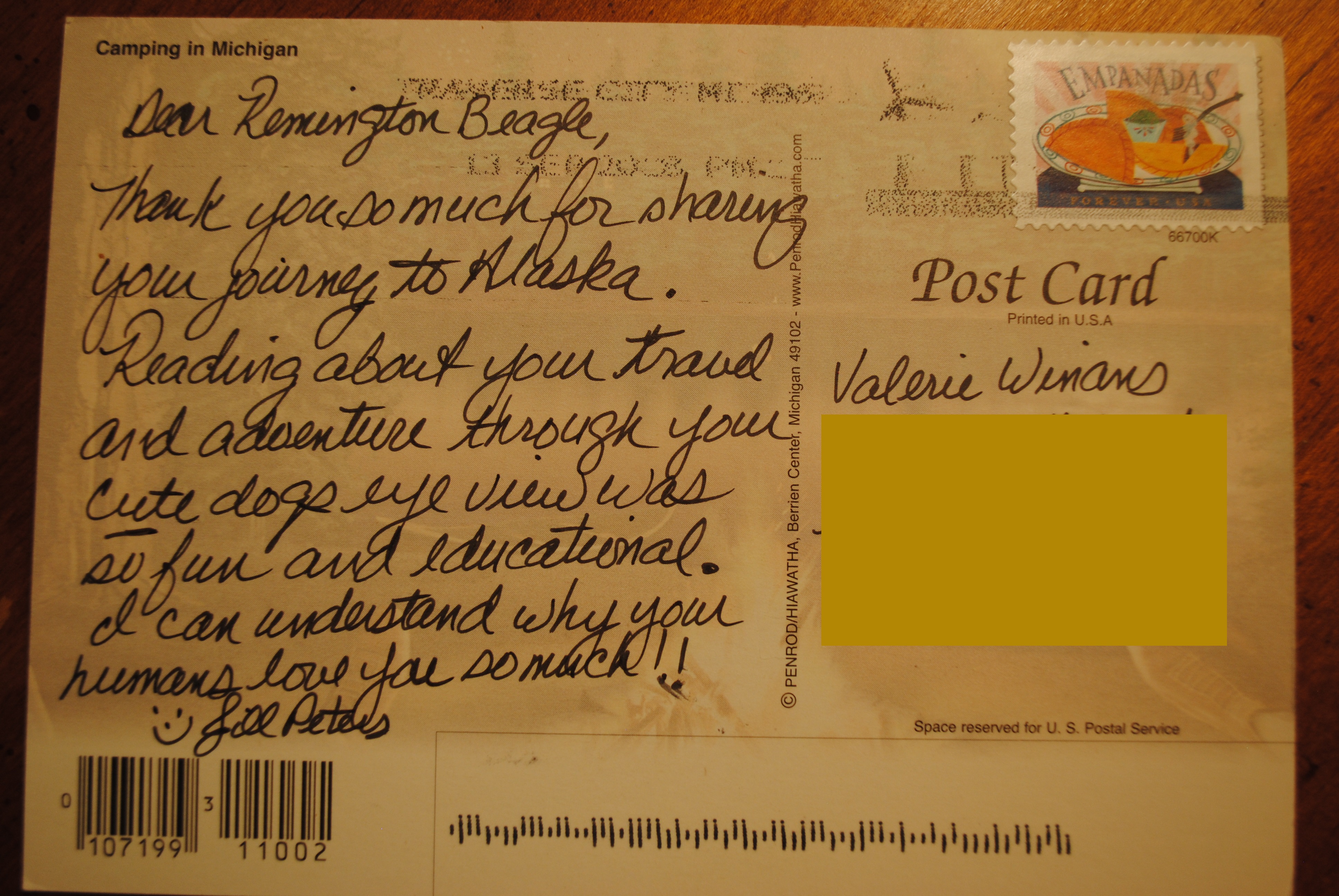 Details

Hits: 214
Remington Beagle's journey to discover the meaning and purpose of a dog's life transport him from his comfortable home. He visits dog heroes of the past. He sees their world through their eyes and ears.  He learns something important from each one. As he struggles to put the messages together, he discovers he can overcome his own fears to help others in need, which points out to him that his search is over. He already knows! Throughout this book, Remington offers his version of "Pearls of  Wisdom," which I call "Dogisms". Some are astute and some are sidesplittingly funny. I could not put this book down. If you've ever owned a dog or ever thought of owning one, this is a must-read. I love Remington's sense of humor and his sensibilities. He really was a gentleman and a scholar.  
Victoria Hardesty
Author of Action & Adventure with Arabian Horses
Details

Hits: 544
Fantastically fun read. I enjoyed experiencing the trip from Michigan to Alaska from the perspective of Remington beagle.